Help us to eradicate Himalayan Balsam along the River Wey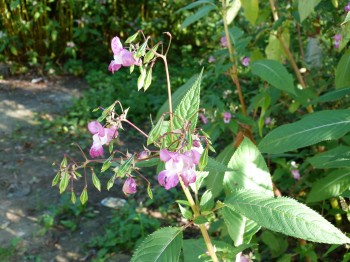 Himalayan Balsam is a very invasive plant which is now rampant in Surrey particularly alongside our riverbanks because it loves moisture. It has very pretty pink flowers between June and August and bees like it.   The problem is that when it dies back in winter it leaves completely bare earth and this leads to loss of habitat and biodiversity for native species and also to erosion or riverbanks.
So we are sorry, because it can look nice, but it has to GO…………………
We support Surrey Wildlife Trust's campaign to remove HB (as we call it) from the banks of the River Wey.  It's quite easy to remove, it pulls up easily.  The optimum time is in May and early June, once it is visible and identifiable but before it has had a chance to flower.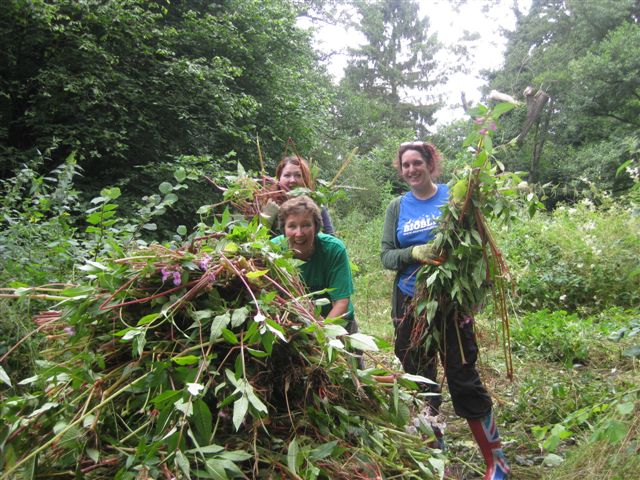 Pulling it up can be fun, and satisfying!
For further information, please contact Hilary via the website.