Campaigns
We are currently working on national Friends of the Earth campaigns for  Clean British Energy  and The Bee Cause.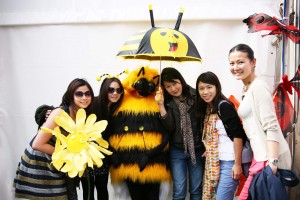 Some members are still closely involved with Wey Valley Solar Schools Energy Co-operative and also now the emerging Wey Valley Wood Fuel Co-operative.
In the local area we also continue to campaign
for an increase in  renewable energy across the area
for a better and safer environment not only for cyclists but also for pedestrians
for a reduction in the use of non-sustainable bio-fuels and an increase in the use of genuinely sustainable local woodland where there are thousands of acres desperately needing to be brought back into proper management which will improve and enhance the biodiversity
against increased aviation at Dunsfold Aerodrome.  We continue to work (as we have done since 2006) to secure an enviornmentally sustainable long term future for this brownfield site
You should get a good idea of the scope of our activities by looking through our regular monthly newsletters.  If you would like to come and help with any of these please contact us – no prior environmental or campaigning experience required – just interest and enthusiasm!