Clean British Energy
The Clean British Energy campaign aims to help transform the way Britain produces and uses energy.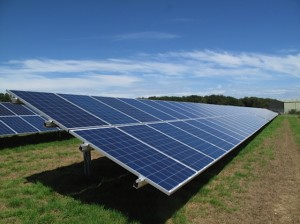 Clean British energy is our best hope for a clean, secure and affordable fuel energy future.
New onshore wind power is cheaper than nuclear power
Our solar industry is a great British success story, now employing 29,000 people
Developing offshore wind could create 66,000 UK jobs by 2020
And we're already a world leader in wave and tidal power – technology and expertise we could export
The CBI says green growth will create jobs.
Over the winter (2012/2013) we will be working with National Friends of the Earth on the draft Energy Bill which is expected to be published on 5 November – more details of the campaign and local activities will be posted once we have had an opportunity to see the contents of the bill.
What can you do? Switching to renewable energy and cutting energy waste is our best hope of affordable fuel bills for the future. It will boost our economy by creating thousands of new jobs. So have you switched yet to a green electricity supply? If not, why not take a few minutes to check this out on the internet by using one of the comparative sites such as http://www.greenenergy.uk.com/. Switching is a positive action which you can take as one of the 85% who believes in Clean British Energy. If you are already on a green tariff, think who you know who you might be able to persuade to switch as well – friends, relatives, work colleagues or perhaps clubs or organisations you belong to – and let us know how you get on.  And see the national Friends of the Earth campaign pages at http://www.cleanbritishenergy.co.uk/